Preservation Ordinance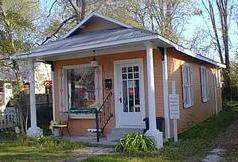 213 Main Street
The Hancock County Historical Society is pleased that efforts are being made to preserve the atmosphere and charm of the historic districts in Bay Saint Louis.
The Bay Saint Louis City Council unanimously voted on April 3rd, 2007 to pass a "Historic Enabling Ordinance". In December of that same year, residents of an area which was roughly that of the old Beach Boulevard Historic District that had been established in 1980, voted with the approval of 80% of the property owners of the district to establish the Beach Boulevard Preservation District. Other districts are anticipated.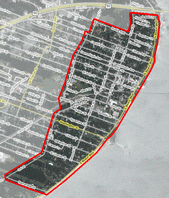 Click map to enlarge
The Historic Preservation Commission is charged with assisting property owners in developing plans for houses compatible with the unique character of the district. The commission serves as an advisory commission to the City Council. A committee of nine members review all building permits applied for in the district.
The criteria for issuing a "Certificate of Appropriateness" or not issuing one have been developed along very precise lines. Compatibility of size, location on the lot, established setbacks and harmony of façade openings are prime considerations. New buildings do not have to be imitations of historic ones, but it is important that they fit in with the existing buildings and do not take away from the historic character of the district.
For details, go to the Historic Preservation Commission's page on the website of the city of Bay Saint Louis.