Catholic Church Records (1847 - 1911)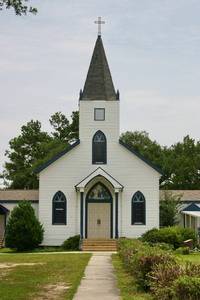 Church of the Annunciation, Kiln
The Hancock County Historical Society has digitized its collection of Marriage and Baptismal Books as recorded by Our Lady of the Gulf Church in Bay Saint Louis, and the Church of the Annunciation in Kiln, Mississippi. The results have been stored in a database that can be searched by last name.
The names of all parties involved have been extracted individually, so anyone who is mentioned in these records, be they a parent, a godparent, a witness, or else, is included in this index.
Click the following link to browse our entire database by last name:
Catholic Church Records Index

(52744 names)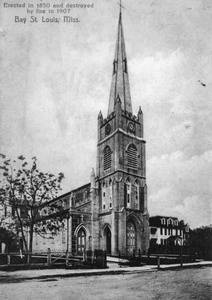 Original Our Lady of the Gulf Church
NOTE:
These records were originally transcribed by Nap L. Cassibry, II, in the early to mid eighties.
Some of the originals are no longer available: Our Lady of the Gulf lost many of their books during hurricane Katrina.
Copies of the transcripts are available for research at Lobrano House.