Rotten Bayou-St. Joseph Cemetery
A huge 40 acre cemetery on the north side of Diamondhead, donated to Hancock County by the Cuevas family in 1893. Family burial plots were free, as long as these plots were clearly marked off. Because of this, Rotten Bayou cemetery has become famous for its fences, ranging from ornate wrought iron to simple white picket, and from elaborate brick to modern day chain link. Early funeral processions came here by boat before roads were built.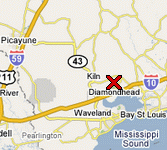 Directions:
From I-10 take exit 16 to Diamondhead. Go north, under the interstate, into Diamondhead. Take the 2nd street to your right, this is West Aloha Drive. Turn slightly left on Kalani Drive (2nd left), then right on Golf Club Drive. Follow this all the way until you get to a T where you can only turn left or right, Kapalama Drive. Take a left turn here. This road will take you straight to the cemetery, you should see it after less than a mile.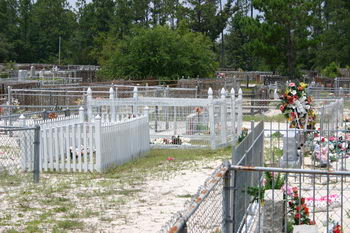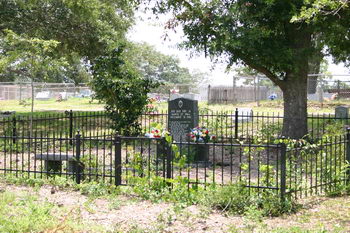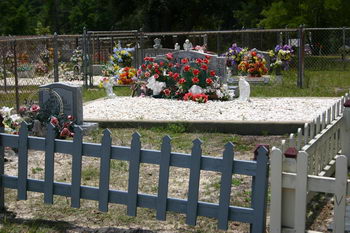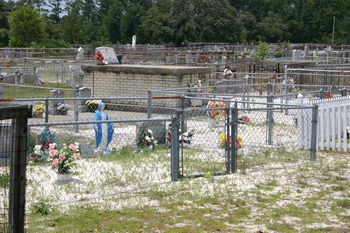 Unfortunately, this cemetery has not yet been indexed.