Upcoming Events
Annual Cedar Rest Cemetery Tour (2015)

The annual tour of Cedar Rest Cemetery will be held on Halloween Day at sunset.
This will be the 22nd annual presentation of the tour. Members in period dress portray citizens buried at Cedar Rest.
Hot dogs, chili dogs, homemade cookies, and punch are some of the refreshments served at Lobrano House during that time, and there's always plenty of candy for the kids.
When: Saturday, October 31, 2015 from 5:30 - 8:00 pm.
Where: Cedar Rest Cemetery, 200 S. Second Street, Bay Saint Louis, MS.
Monthly Luncheon Meeting
Monthly luncheons are held at the Lobrano House on the third Thursday of each month except for October and December when special events take precedent over them. Reservations are required and the price is $10.00 collected at the door. Please call by noon on Wednesday to assure your reservation; seating is currently limited to 45 people.
The next luncheon will be held on November 19, 2015 at 12 noon.
Check the front page of The Historian of that month for details about the guest speaker.
Annual Christmas Reception
The Hancock County Historical Society cordially invites you to a reception celebrating the installation of officers. There will be food, drink, and merriment.
No reservations necessary, and there is no charge.
When: Thursday, December 03, 2015
Where: Lobrano House, 108 Cue Street, Bay Saint Louis, MS.

Live Oak Tree Registration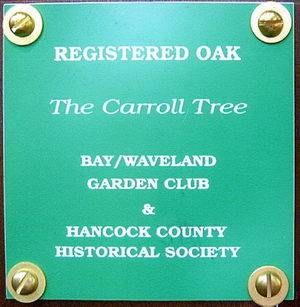 Oak tree registration is in full swing again for the first time since Katrina, thanks to a combined effort between the Historical Society and the Bay-Waveland Garden Club.
Click the link below to find out about the requirements and download a request form.
Anthony J. Scafidi Collection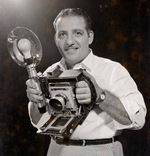 The Hancock County Historical Society has printed an additional 300 photographs from our Anthony J. Scafidi collection. Tony Scafidi was a professional photographer who lived and worked in Bay Saint Louis until his death in 1969.
We invite you to come look and see if you can identify friends and/or family members. Or yourself!
When: Any time during our regular opening hours.
Mallard Collection Exhibition
Date to be announced. The Society will make a joint presentation with the New Orleans Museum of Art showing our astonishing collection of photographs by George Mallard and the museum's collection of furniture made by his father Prudent Mallard. The younger Mallard lived in Bay Saint Louis and the elder Mallard was perhaps the most famous American furniture maker of the 19th century.